Jackie's First Passover on the Costa Brava
I've always felt that it's important to minimise the stress of getting ready for Passover. This year I finally reduced the pressure by 'escaping' to a kosher hotel in Catalonia with my husband Alex. So my pre-Passover shopping consisted of two tubes of high-factor sun block and two packets of pesadich granola with cranberries! I virtually skipped through the supermarket carpark.
We arrived at the hotel in Malgrat de Mar on the Costa Brava to encounter much hustle and bustle. The other guests seemed to be mostly French – women in sheitels or ornately wrapped turbans, men with long beards and black kippahs, and very few English voices.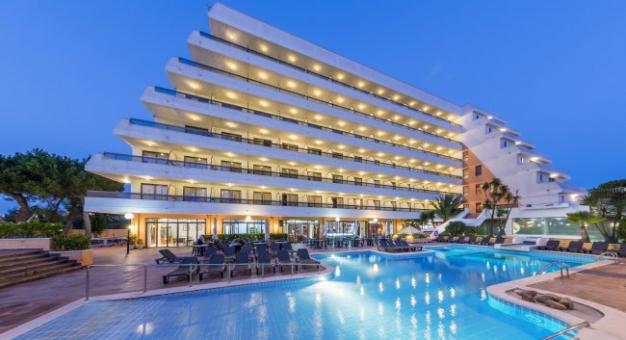 At the Seders though, we found ourselves with fellow Brits, New Yorkers and an exuberant young rabbi from Gateshead with his beautiful French wife and five sons. There was also a young couple from Argentina eating with us for the first night and who were considering settling in Barcelona, exploring the husband's right to Spanish citizenship, as his Jewish ancestors had been thrown out of Spain. They told us that Argentina now feels unsafe due to drug-related crime.
So, what of the food?
 The organisers had done incredibly well to cater for such large numbers, and the food was usually tasty. However, most of our new friends commented on the large amounts of red meat served nearly every day, and pastrami in pesadich rolls, (which tasted a little like cotton wool.) Ideally, we shouldn't have red meat more than about three times weekly and very little processed meat, as the latter is a risk for diabetes and cancer. For one week only it didn't matter too much, but I was unpleasantly surprised to find meat featuring again in our packed lunches.
There was generally an excess of 'white carbs,' including our matzah, the 'rolls,' vast amounts of potatoes and chips, and stacks of cakes. The latter were attractive and much effort had clearly gone into their preparation. Fellow diners seemed to be worried about them running out as representatives from each family would rush to the trays and heap them up on plates. It was like one long Kiddush!
On the second night we were sitting with a New York gentleman who revealed he had pre-diabetes. I found it hard to watch as he tucked into any cakes or meringues on offer. He knew that they were 'off the diet' but found them hard to resist. It felt like watching someone with heart disease who was chain smoking. He also indulged in regular colas, though I couldn't help telling him that one tall glass contains about 8 teaspoons of sugar, and that drinking more than two sugar-sweetened drinks daily increases your risk of heart disease by about 35%. I am probably not the best company, at times!
What was good, however, was the large selection of fresh fruit at all our meals and salad of all kinds – aubergines, Waldorf, Greek, potato, aubergine (egg plant), tuna, carrot and lots of lovely mixed salads which seemed to contain any raw vegetable on hand. They were a refreshing antidote to the stodgy Pesach fare and red meat.
If you are wondering about travelling to Catalonia, I can only recommend it. The coast line was gorgeous, with walking paths, known as Rondas, stretching almost all the way to up to Perpignan in France. 
We were also close to the city of Girona with its long Jewish heritage. The Jewish museum here owned a copy of the beautiful illuminated Sarajevo Haggadah. There was also an ancient mikveh, where visitors had thrown coins in the assumption that it was a wishing well!
Would we repeat the experience of celebrating Pesach abroad? I am not sure because I missed spending the Seder with family.. On the other hand, it was certainly a pleasure to avoid all that pre-Passover shopping and preparation. But in the end, I think it's going to be "next year in Manchester" for Alex and me!